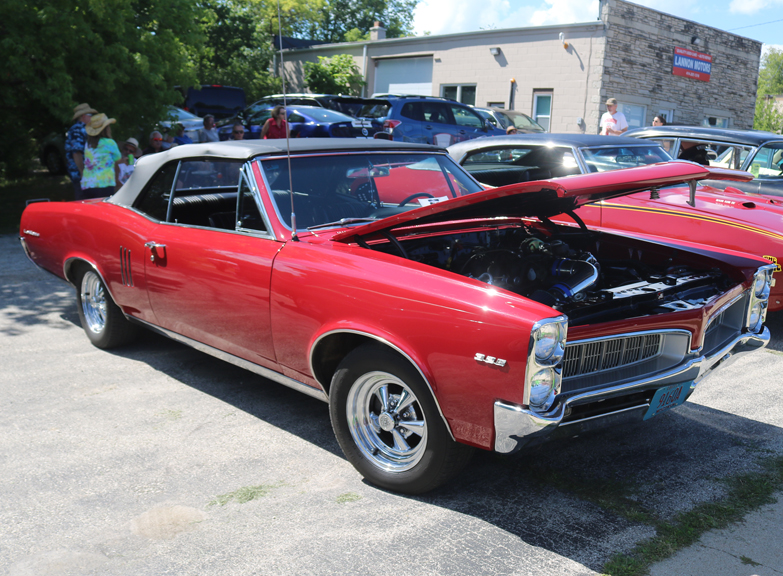 Wheels on Main in Lannon
The annual Wheels on Main cars show was held in the village of Lannon July 31. The event featured hundreds of classic cars on display.
Top photo: A 1967 Pontiac LeMans owned by Tony Rotta is pictured.
Bottom photo, clockwise from upper left: The Rockin Robins provided the live music for the event. Other vehicles on display included a 2001 Chevy Corvette owned by Kyle Gessler, a 2022 Ford Shelby GT 500 owned by Andrew Theohans, a 1997 Buick GSX Clone owned by David Primus, and a 1957 Chevy Bel Air owned by Bill and Debbie Mazur.
Photos by Thomas J. McKillen